Founder, Head Coach
Dhruv singh Profile
An Elite Ranji trophy player for Haryana and Himachal Pradesh for over 8 years, Dhruv is an all rounder who has been instrumental in guiding his state teams to key victories on numerous occasions. A product of Sonnet Cricket club, Dhruv's cricket stint started at the age of 9 from Mayo College, Ajmer. His school gave him an opportunity to play at the junior level (state) in Rajasthan. In his early cricketing years, he represented the prestigious Eton College, U.K for their summer session.

Dhruv holds an international experience of playing in the United Kingdom and Bangladesh as a professional and carries a Level 2 coaching certificate by the ECB. Dhruv boasts of being trained under one of the best Fast bowling coach in the world- Ian Pont. Dhruv has also been a part of the 2014 IPL Auction.
Club Consultant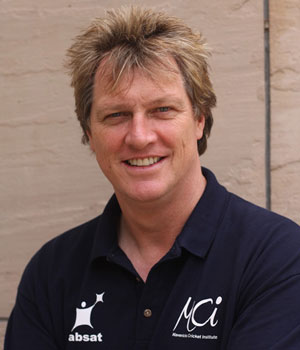 Ian Pont
Ian Pont launched Mavericks Cricket Institute (MCI) in 1993 using Advanced Biomechanics speed and accuracy training methods (ABSAT). Ian is a pioneer in the field and has spent years researching and developing the mechanics and drills needed for pace and accuracy.

Ian's coaching credential include
Head Coach to the Dhaka Gladiators, leading the team to victory in 2012 and 2013 Bangladesh Premier league (BPL)
Coach and consultant for Ranji Trophy Team, Haryana CA in India
Bowling Coach to Bangladesh
Batting Consultant
Rahul Dewan
Rahul Dewan began his career playing for Delhi Under-19s in the 2004-05 season before moving up to the under-22s, for whom he played for three seasons before making his break into first-class cricket . In his last season for Delhi Under-22s, also as a captain, He scored 623 runs in 4 matches with 3 centuries including a marathon knock of 306.

The Board of Control for Cricket in India awarded him with the M.A.Chidambaram Trophy for the Best Junior Cricketer in the Country for the season 2007-08.In only his third Ranji Trophy game he scored his first century(254* against Kerela). He also appeared for the Delhi Daredevils in the inaugural edition of the IPL.

He made his first-class debut for Haryana in the first match of the Ranji Trophy competition of 2008-09.He has been a consistent performer for Haryana and North zone.

He is the captain of Haryana Ranji trophy from 2010-11 till present.
Affiliation with Indian Track Club
Over the years Cricket has become a quick and a fast paced game, speed is of prime importance. These days saving a boundary, taking a quick single or attempting a diving run out makes a difference in winning or losing a game. Keeping in mind of the agility required in a cricketer in the modern day game, we have an affiliation with India s first and only professional track club, The Indian Track Club. Their professional and world-class track and running coaches hold workshops for our club cricketers on a periodical basis helping our cricketers to improve on their speed and agility skills.
For more info please log on to www.indiantrackclub.com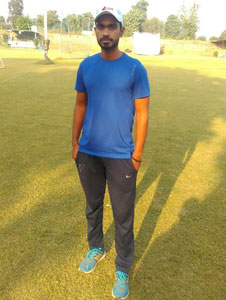 Vimal Kumar - Assistant Coach
Vimal has been playing cricket from the past 7 years and has coached various clubs in gurgaon and he specialize in coaching young kids and work on their basics.
Vimal is a hard working cricketer who has the zeal of training the kids and make them go represent the Country.
Akshay Arora - Operation Manager
Akshay has done BBA from Jagannath Institute of Managment Science. Previously, he was working with a legal tech startup where he was handeling operattions, sales executives and customer issues.
He was also a part of his school and college cricket team. When not working, Akshay likes to travel.